Roulette Star
A simple guide to playing roulette
Hi, my name is Greg and I'm 35. I like roulette.
I think it's the best game in the casino. Other games like craps and blackjack rely on dice and a deck of cards for randomness, but roulette is the only one that puts the result of each game in the hands of physics.
I think that's cool.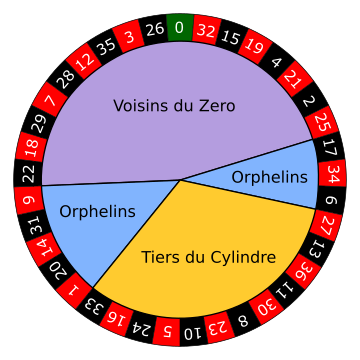 What is this website?
This is my little hobby website about roulette.
I've tried to cover useful things like the types of bets you can place and the probability involved in the game. I've also got a section on the systems that people use to try and beat the game.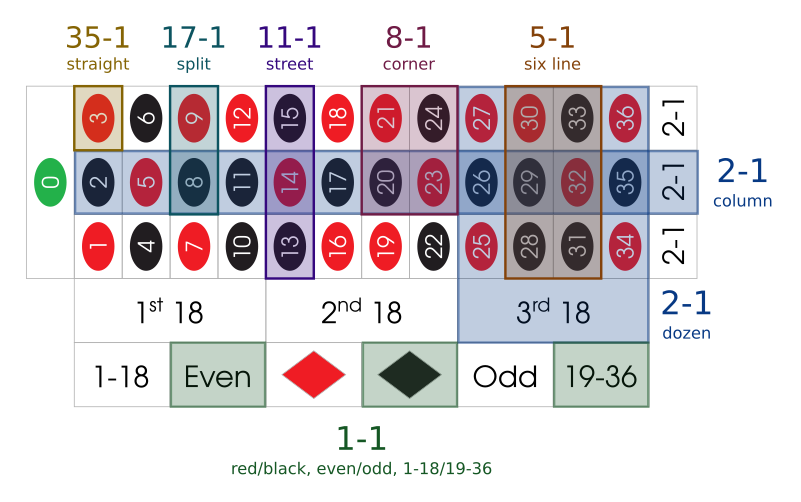 Which system is the best?
The most important thing I've learned is that you cannot beat roulette.
There is no system that will allow you to win money over the long run. Yes, you can win money if you get lucky, but the odds are always ever so slightly against you. The house has the edge and you can't take it away.
The best strategy is to play European roulette instead of American roulette (if you can), because European roulette has a smaller house edge. But that doesn't help you to win money; it just helps you to lose less.
French roulette is cool too. It's the same as European roulette but with a different table layout.
How much can I win from roulette?
Try out the winnings simulator tool and see for yourself.
It shows you how much you could win or lose based on how much you're betting, what you're betting on, and how many times you spin the wheel.

It's possible to win money with short-term fluctuations in luck, but unfortunately over the long term the house edge kicks in and the overall trend is downwards.
Why play roulette?
Still, this doesn't take the fun out of watching a ball spin around a roulette wheel. Betting on where it lands makes it exciting.
If nothing else, playing roulette has taught me a lot about the relentless nature of probability ("It has been red six times in a row, how the hell can it be red again?"), and the transient properties of money ("I have quadrupled my money in ten minutes. After one spin, I've worked my way to zero.").
Roulette is an experience, so enjoy it for what it is (and not for what you want it to be).
Playing at the casino is the best way to do it. You get to see the physics in action and meet other interesting people. Losing money is the price you pay for entertainment. But if you would like to play online, I've reviewed the best online casinos that I think are the most reliable.
Good luck,
Greg.
Which roulette sites do you recommend?
These are the best online casinos I've played at and recommend: