About Roulette Star and I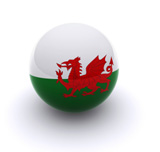 Here's a quick who I am and what this site is about page for you...
My name is Greg, and I have been gambling online for a number of years, mostly playing online poker and roulette. Poker for a long time has been the main focus of my attention due to the fact that you can win more money than you lose, but roulette has always been the release for when I'm looking for some quick and easy entertainment. I do play other online casino games, but roulette is comfortably my favourite.
Games like blackjack and craps are great fun, but there is nothing like the simplicity and big payouts that the roulette wheel offers. When you combine these together with the excitement and tension generated as the ball swirls around the wheel, you've got a pretty entertaining game on your hands.
The are a few shed load of roulette and casino sites out there, but I felt that there was no in-depth dedicated resource to the game of roulette, more specifically online roulette. Therefore I collected information from my top 5 favourite online casinos for roulette and wrote about my experiences with them to share with others; including reviews, ratings and more. The aim is to educate other roulette fans about which casinos are best suited to their needs, rather than just making do with the small information sites that are currently already out there.
I also felt that as well as having good information about the casino sites themselves, I thought it would be best to have articles, guides and information about roulette in general, thus creating a big resource for everything roulette.
This site has been quite a long project of mine, and so I hope that visitors like yourself find it as useful as I anticipate you will. If you have any questions or comments about the site in any way, I'm open to hearing them. My email address can be found on the contact page.
So good luck at the tables, and stick with the European version of the game if you know what's good for ya.
Greg.